The beautifully converted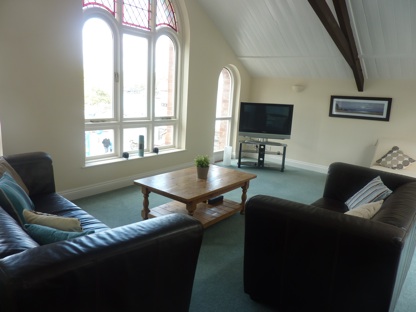 Chapel will comfortably accommodate 6 people and is situated alongside Caffa Mill quay. It is ideally located far enough away from the town not to disturb you in the evenings but close enough to stroll there in the and enjoy a host of options.
We hope you find all the information you need here regarding booking, availability, local information, places of interest, beaches and directions but please do contact us if we can provide any further information or you have specfic requirements you would like to discuss.

St Monica's Chapel is a family owned and as such we hope you will enjoy the personal attention you will receive when dealing with us.